Tidal Waves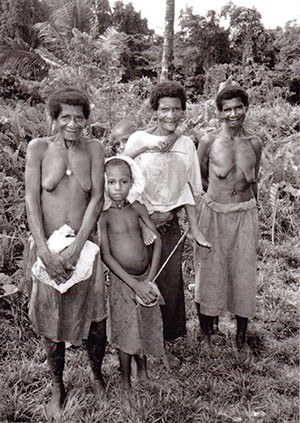 Cast 10 - 4F 6M
Setting A rainforest village
TIDAL WAVES is set in a remote rainforest village and focuses on a marginalized people who have no voice against the global erosion of indigenous cultures.
We follow Luke a young clan chief and his family as they are confronted by the unscrupulous outside world and hurtled from bush telegraph to mobile phone in one generation. They are hit in quick succession by five waves of exploitation: Christianity, Logging, Environmentalism, Gold and Carbon Trading.
Incredibly – and despite almost 'drowning' – the family survive. The women led by Sero, Luke's wife, and Enid his mother-in-law, fight to save their treasured culture.
TIDAL WAVES is based on events I experienced over twenty years working with the peoples of the Upper Sepik, Papua New Guinea. During that time, I came to realise that these tribes-people are the crucial guardians of the 'source of life'. For as one of the characters says in the play within the drama: "Here the trees reach up to the sky - making fresh air for the world to breathe. And here the sky falls down to the earth - making fresh rain for the world to drink".
TIDAL WAVES is shortly to undergo major revision and is not currently available for production.
All enquiries to Lucy Fawcett. Sheil Land Associates:
Email: lfawcett@sheilland.co.uk
Phone: 020 7405 9351