Heath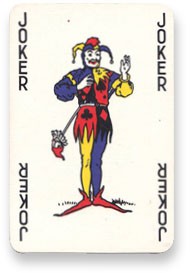 Synopsis
Cast: 4 - 1F 3M
Setting: Manhattan loft apartment
Brokeback Mountain wrenched my soul. Heath Ledger's performance, to me, was astounding – such a young actor, reaching such depths of inarticulate anguish. I watched it 10 times, obtained all his films and read all I could about him at the time. My play is a tribute to his uncompromising striving.
Heath died alone on the 23rd January 2008. He was found lying naked at the end of his bed. The post post-mortem ruled out suicide for an unintentional lethal cocktail of prescription and over-the-counter drugs.
The play scrutinizes our celebrity culture through an imagining of Heath's last night. Just returned to New York from a shoot in England, he is exhausted yet unable to wind down. Messages bombard him and the paparazzi are camped outside. His soul-mate and he are estranged and he's failing on his promises to his daughter. There's also a deadline for his decision on a new movie.
As he struggles to steady himself and beat his pill popping, two unexpected visitors arrive: His Joker from The Dark Knight who tauntingly reminds him of how he's blown everything. Then Ennis from Brokeback Mountain with a startlingly different message.
Alone again, Heath vows to begin to make amends in the morning, but when it dawns and the bombardment resumes - he doesn't respond.
Ennis had his own bleak philosophy: "If you can't fix it, you gotta stand it'. Perhaps Heath the actor could neither fix it nor stand it.
For the film version under option, the stage play is being used directly without adaptation. This is because of the intimate nature of the drama and the 'fly on the wall' approach to the proposed shooting.